Gold Rush Days Vendor Information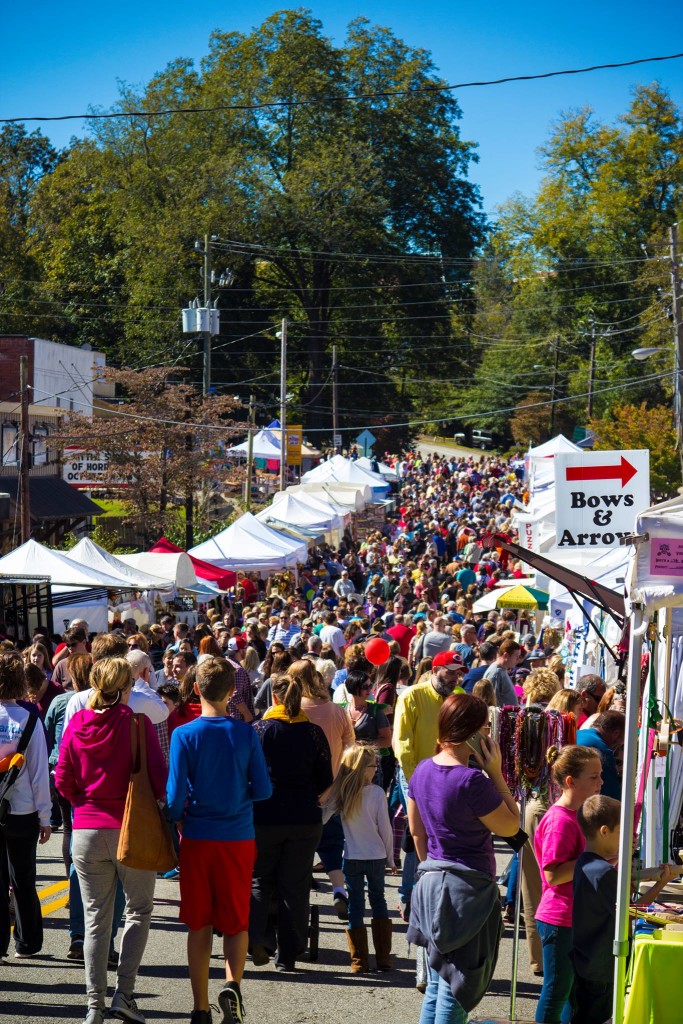 Interested in being a Vendor at Gold Rush but have some questions?
If this page doesn't answer your question, feel free to shoot us an email on our contact form.
Application Deadline: May 1st
All vendors must re-apply every year.
Booth Fees & Categories:
Craft Booth – $350 per 10' x 10' space
Food Booth (Church & Civic Organizations Only) – $700 per 10′ x 10′ Space
Food Booth (Private Vendor) – $1,000 per 10′ x 10′ Space
Snack Booth/Cart (Limited Menu Items) – $400 per 10′ x 10′ Space
Local Non-Profit Informational Booth (Must be from Lumpkin County) – $50 per 10′ x 10′ Space [Limited Spaces Available]
*There is a $25 additional fee for electricity.
Applications received prior to January 1 are eligible to receive a 20% discount on their booth fee.
Booth Spaces:
Vendor spaces are approximately 10' wide by 10' deep. You may apply for multiple spaces. We try to give returning vendors special consideration on booth location, however, we cannot make guarantees due to changes in downtown infrastructure, city ordinances and policies.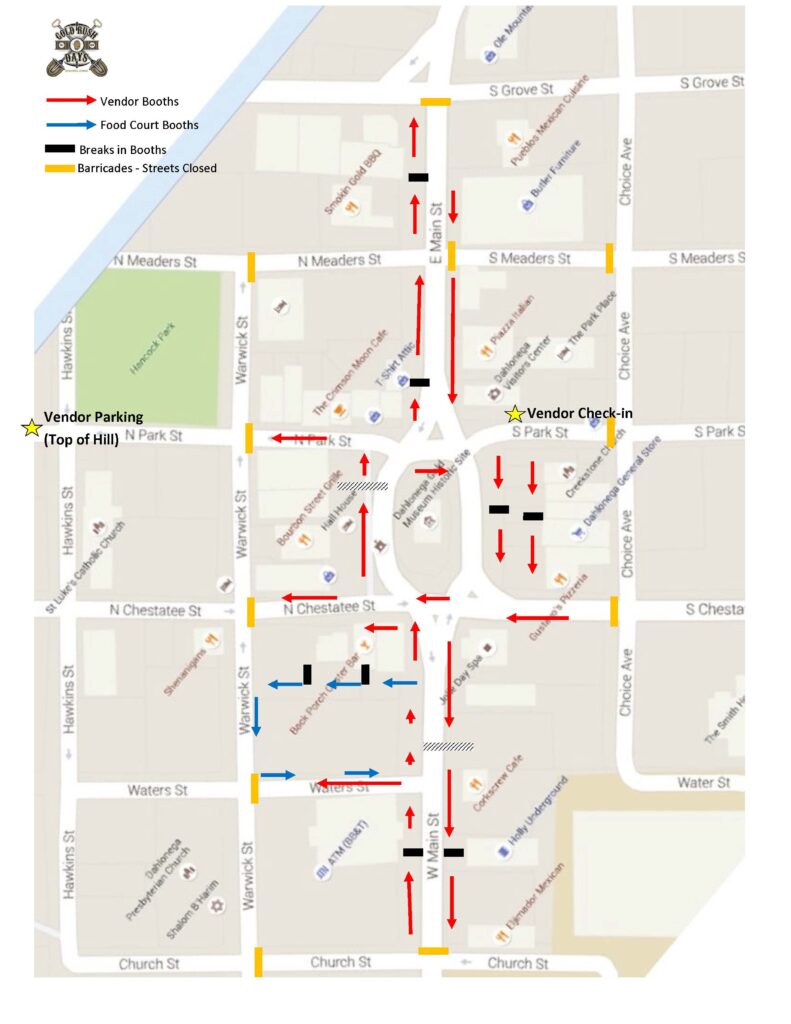 Electricity:
There are a limited number of booth spaces with access to electricity. For each booth with access, there is only one 15 amp receptacle located up to 200 ft. from your booth. If you will require electricity, please make note of that on your application. You will be charged an additional $25 fee. You will need to supply your own drop cord and covering for safety.
NO GENERATORS ARE ALLOWED!
Acceptances:
All applicants will be contacted via email to confirm acceptance or denial. Please allow 4-6 weeks after the application closes for our volunteers to give your application careful consideration. Accepted vendors will also be posted on our website before the festival and will remain up until the next year's vendors are posted.
Refunds:
No refunds. Please contact us with specific concerns.
Tax:
You are responsible for collecting and reporting Georgia Sales Tax (8%) on all sales, if applicable. Vendors will receive appropriate tax forms and envelopes upon check-in.
Parking:
Each vendor will be given one parking pass. You will be directed to parking lots and trailer storage at check-in.
Please make sure your pass is visible in your vehicle all weekend. Volunteers and officers will only allow cars with visible passes into the downtown area during set up and break down times.
Additional Rules & Regulations:
Vendors must check in at the kiosk prior to set up. Tents may not be erected before 6:00 pm on Friday. No exceptions. Booths should be set up and all vehicles removed no later than 7:30 am on Saturday and 8:00 am on Sunday. No traffic is allowed through the festival area after these times and before 6:00 pm on both days. (Strictly enforced!)
Vendors will receive an Official Vendor Permit tag upon check-in. This tag must be visible at all times on the outside of your tent or set-up. Booths without the Permit tags are not a part of the Gold Rush Days Festival and are not located in our jurisdiction. Booths must be manned at all times during the festival hours.
Vendors are expected to show respect to local merchants and fellow vendors at all times. Keep the sidewalks and designated walkways clear of garbage, merchandise, and personal items. Vendor displays must remain in reserved booth spaces (no overage into surrounding spaces – crosswalks, sidewalks, grassy areas, etc.).
Vendors/organizations may not advertise or ask for donations outside of their designated booth spaces.
Megaphones and/or other sound amplifying devices are prohibited.
Electrical power is only available to the vendors who requested and purchased it prior to the festival. Outlets are provided at central locations and require up to 200' of extension cord. One 15 amp receptacle is provided per booth. Overloaded receptacles will be disconnected. GENERATORS ARE NOT ALLOWED!
Vendors are responsible for merchandise and personal items. The Gold Rush Days Festival or its operators cannot be held liable for any damaged, lost, or stolen goods.
** Disruptive, rude or disrespectful behavior toward other vendors, volunteers, patrons or merchants will not be tolerated. The Gold Rush Days Festival, Inc reserves the right to remove or ban any person(s) who are not in compliance with the festival rules and regulations.
Gold Rush Days Festival Weekend Schedule
Friday:
3:00 – 9:00 pm – Vendor Registration in front of the Visitors Center
Tents may not be erected until 6:00 pm.
6:00 pm – Streets will be closed to the general public. There will be volunteers at each of the barricades allowing vendor vehicles in for set up.
Saturday:
7:30 am – All vendor and/or merchant vehicles must be off all streets NO LATER THAN 7:30 am (to help accommodate the Rotary-sponsored 5k that will route through the downtown area)
9:00 – 5:30 pm – Festival Times (booths are open)
3:00 pm – Gold Rush Days Parade
4:30 – 5:30 pm – Gold Rush Days Concert on Main Stage
Sunday:
9:00 – 5:30 pm – Festival Times
6:00 pm – Vendor cars (ONLY) will be allowed in town for loading.
8:00 pm – Streets will re-open to the general public.